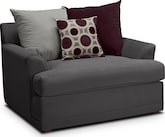 Are you looking for new living room furniture? A unique living room chair can be a great way to show off your personal style! Here are three types of chairs to consider -- they all will bring extra comfort and fabulous visual appeal to your home:
The Chair and a Half
Larger than the average chair but smaller than a loveseat, a chair and a half is a versatile piece of furniture. It can be a central piece for a small living room or bedroom, perfect for lounging on and reading a book (and even sitting multiple people who don't mind getting cozy). Or, it can be a great extra piece in a larger living room.
T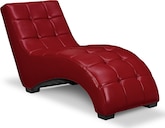 he Chaise
Chaises are like chairs and ottomans combined all in one and are the ultimate for sitting relaxation! They are long chairs that give you a place to stretch your legs, and the back is often set at an angle to encourage reclining.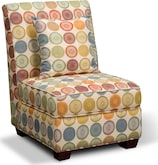 The Slipper Chair
Slipper chairs are upholstered, armless chairs that sit close to the ground. Traditionally, slipper chairs were used for sitting or when getting dressed in women's bedrooms, but now people use them all over the house. They often come in bright, colorful patterned fabrics – perfect for adding a pop to any space.
Finding the right chair for your living room will have you cheering with joy! One of these options could be the finishing touch for the look you are going for.
Browse living room chairs at Furniture.com.
Categories: Living Room Furniture, Furniture 101